Give Sadaqah (charity)




















Some of kinds of Sadaqah according to Prophetic (ﷺ) traditions are as follows:
i) Actions Of Goodness
"Every Muslim has to give in sadaqah (charity)." The people asked, "O Allah's Messenger (PBUH)! If someone has nothing to give, what will he do?" He (PBUH) said, "He should work with his hands and benefit himself and also give in charity (from what he earns)." The people further asked, "If he cannot do even that?" He (PBUH) replied, "Then he should help the needy who appeal for help." Then the people asked, "If he cannot do that?" He (PBUH) replied, "Then he should perform all that is good and keep away from all that is evil and this will be regarded as charitable deeds." (Bukhari 1445)
ii) To do Dhikr (Remembrance) Of Allah SWT
Glorifying the Name of the Almighty Lord for His Oneness, Greatness, Being Praiseworthy etc. all are the great forms of Sadaqah which a believer performs during day and
night.(deduced from hadith Muslim 1557)
iii) Smiling In Front Of A Muslim Brother
"brothers smiling in the face of your brother is charity…" (Tirmidi 1956)
It promotes friendliness and gives the other person a reason to be happy.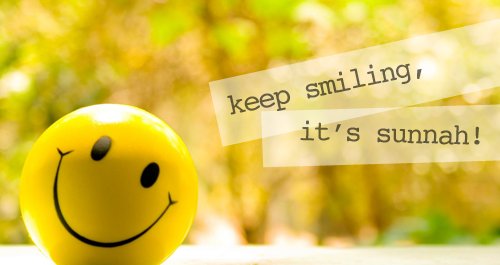 iv) Embracing Righteousness And Preventing Wickedness
"…To command to do good deeds and to prevent others from doing evil is charity. (Bukhari 1445)
v) Eliminating Harmful Objects From Passageway
"Whilst a man was walking on the road, he found a thorny branch on the road, so he removed it. Allah appreciated that and forgave him." (Muslim 1914)
All of these examples are just a means to understand that Sadaqah is far more than just spending from a proportion of wealth.